Ben Morton takes pride in building quality projects. Ben's combination of education and experience makes him the man with the right tools for any job. Ben offers professional, yet personal, hands on management style. He is involved with every step of the process from consultation to completion. He is easy to talk with and encourages homeowners to offer suggestions and make decisions. Ben strives to make your project unique to your personality and needs. You'll be getting only the best materials and most skilled craftsmen dedicated to details and your budget. Ben is committed to customer's satisfaction. When you select Ben Morton Builder LLC, you're guaranteed honesty, integrity and quality.

About Ben Morton Builder LLC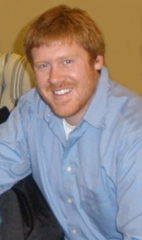 Ben Morton began his career working for several builders during college gaining much experience. After graduating with an associate's degree in construction management, Ben started his own business. Ben is a hard working, talented craftsman. He takes pride in details and quality. Ben keeps you informed during all stages of the building process, bringing to you--the customer--confidence, appreciation and satisfaction.
Ben is on the cutting edge of building and continually furthers his education by attending training sessions and seminars and keeping up with the most current literature. He is fully insured and always maintains a clean safe job site. Ben creates an enjoyable working partnership with you that is built on trust. By following the highest standards of craftsmanship, Ben Morton Builder LLC will provide you with a quality of service that fulfills your dreams and fits your budget.
Outside the business: Ben graduated from Lake Region High School with honors and is an Eagle Scout. He attended the University of Maine and majored in geology for 3 years before switching career paths to getting a degree in construction management. Ben is an avid outdoorsman. He through-hiked the entire Appalachian Trail in 2006. He and his wife, Kate, live in Raymond and together enjoy hiking and canoeing.
Better Homes and Gardens - Do It Yourself Edition - Summer, 2010
Ben remodeling a summer cottage is featured here: